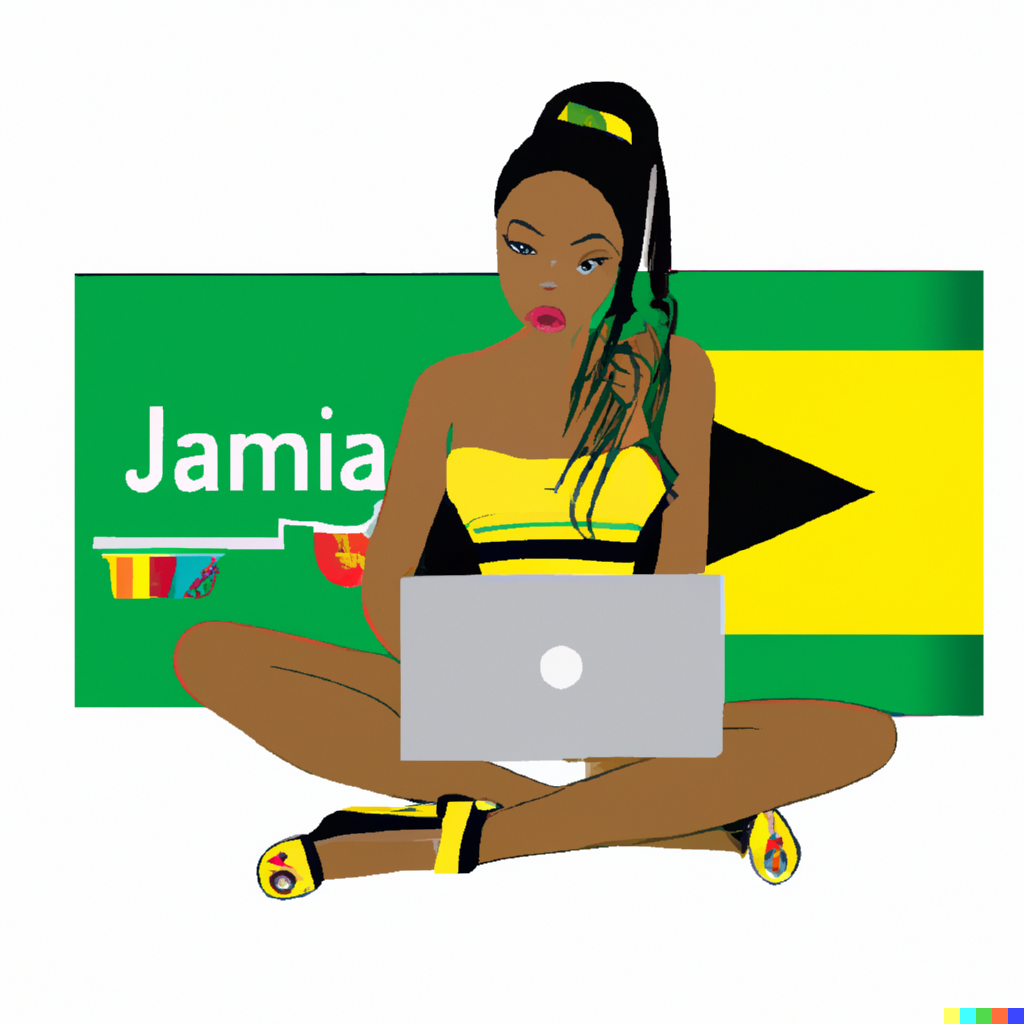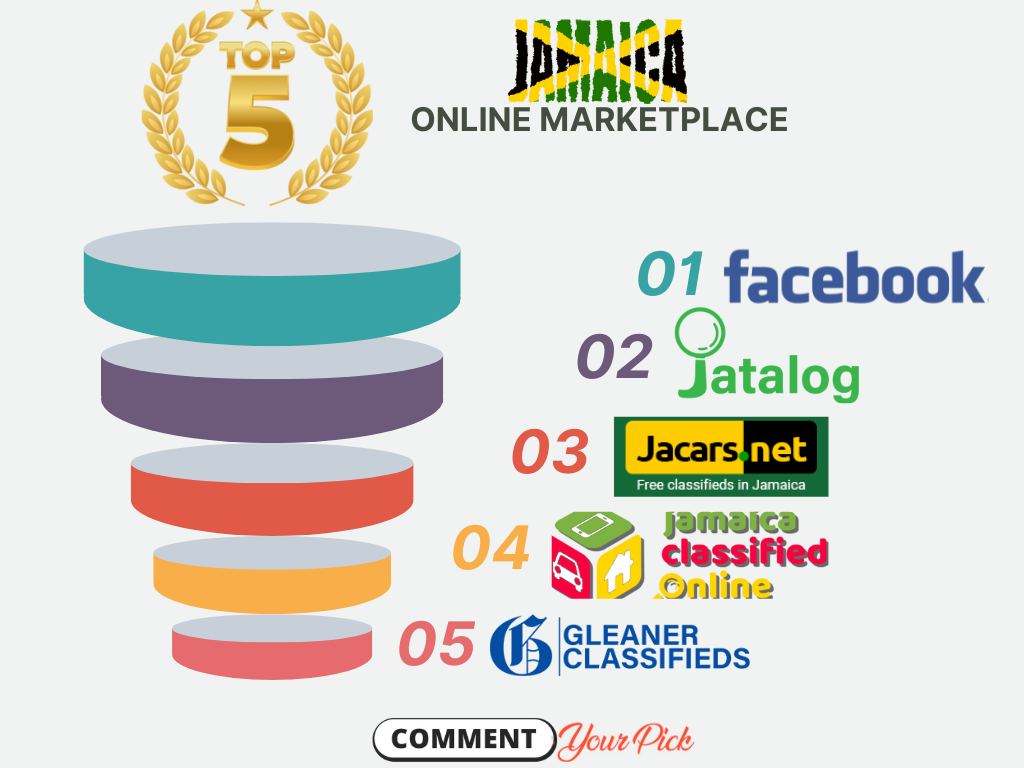 In today's digital era, online marketplaces have become a convenient platform for buying and selling products and services. Jamaica, like many other countries, has witnessed the rise of various online marketplaces catering to its diverse population. In this article, we will delve into the top five Jamaican online marketplaces, analyzing their features, pros, and cons. By examining factors such as average daily listings, ease of use, site speed, and user feedback, we aim to provide a comprehensive overview of each platform.
Facebook Marketplace:
Average New Daily Listings: 400 new ads daily
Ease of Use: Jamaicans heavily utilize Facebook's marketplace and buy-and-sell groups for their transactions. While the platform offers a vast number of posters, it lacks proper categorization and limited search functions. Only registered Facebook users can view ads. Contacting support can be challenging, as no dedicated support system is available.
Site Speed by Gmetrix: Grade A, 90% – Very Fast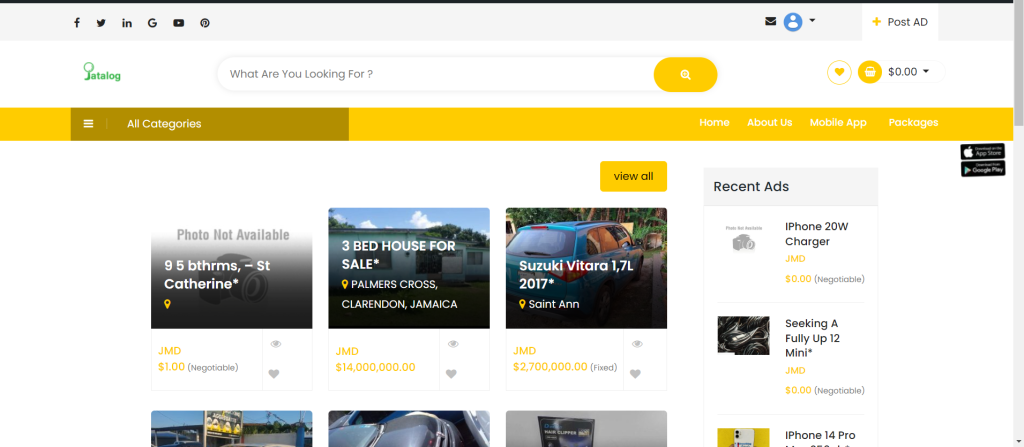 Average New Daily Listings: 250 new ads daily
Ease of Use: Jatalog offers a clean and fast interface, devoid of third-party Google ads. Users can conveniently post ads via WhatsApp, and registration is hassle-free through the same platform. The website is mobile-friendly, with Android and iOS apps available. The Android app boasts an excellent rating of 4.8 out of 5 from 1620 reviewers. Jatalog also provides outstanding support, lifetime free ad listings, seller ratings, and automatic sharing of ads on Facebook Marketplace and Groups. The platform frequently engages in promotions, giveaways, and charity donations.
Site Speed by Gmetrix: Grade A, 90% – Very Fast
Jacars: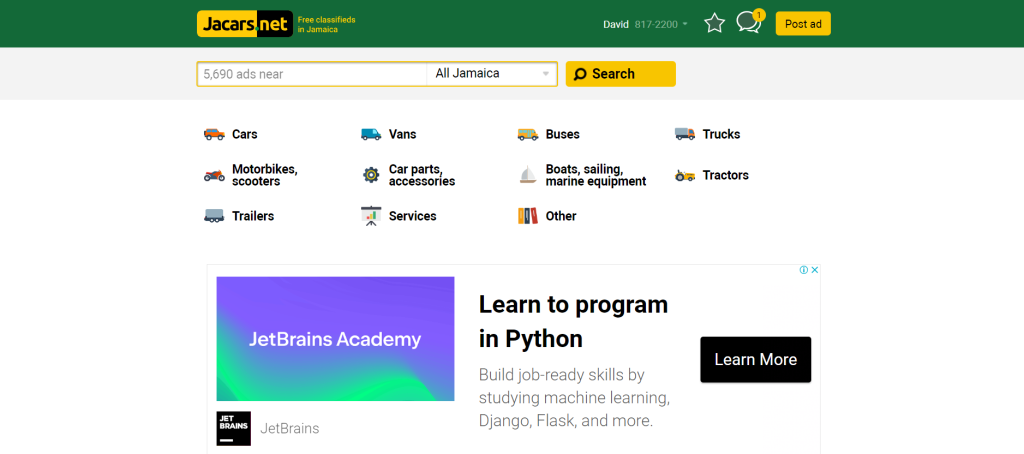 Average New Daily Listings: 150 new ads daily
Ease of Use: Jacars, known primarily for vehicle-related listings, offers an easy-to-use platform. The website features moderate levels of intrusive Google ads, and a mobile-friendly version is available. Unfortunately, login via WhatsApp does not function properly, and contacting support can be a daunting task. Jacars charges for posting ads but offers a trial period for users to familiarize themselves with the platform. The Android app enjoys a respectable rating of 4.4 out of 5 from 344 reviewers.
Site Speed by Gmetrix: Grade B, 86% – Fast
Jamaica Classifieds Online: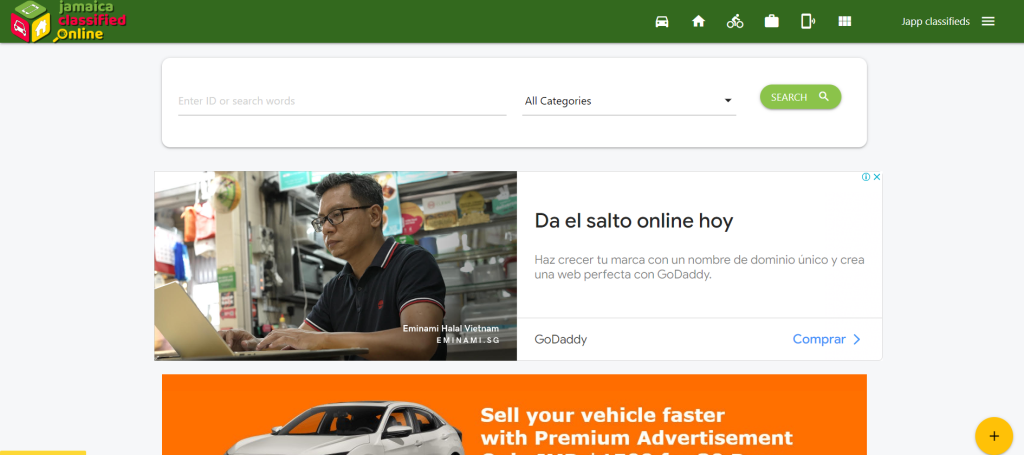 Average New Daily Listings: 180 new ads daily
Ease of Use: While Jamaica Classifieds Online contains a significant number of ads, many of them are outdated. The platform suffers also from clutter caused by third-party Google ads. It offers customer support and provides Android and iOS apps for mobile users, with the Android app receiving a rating of 4.1 out of 5 from 162 reviewers. The platform is well-organized into categories, and posting an ad is easy. While basic ad posting is free, premium options are available at a cost of $12 USD. Jamaica Classifieds Online encompasses a wide range of ad varieties.
Site Speed by Gmetrix: Grade F, 36% – Very Slow

Gleaner Online Classifieds: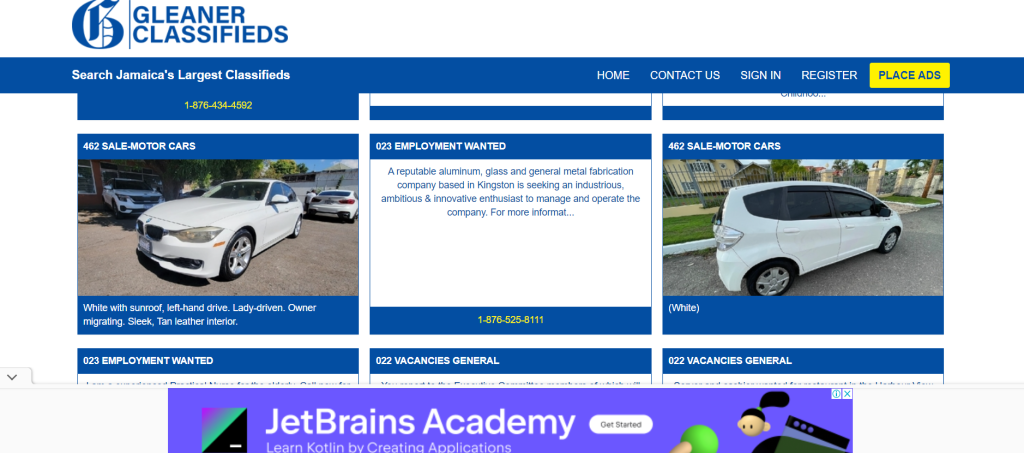 Average New Daily Listings: 20 new ads daily
Ease of Use: Gleaner Online Classifieds, an extension of the popular offline newspaper classifieds, faces challenges due to high levels of intrusive third-party ads, causing clutter on the site. The platform lacks free postings or trial options. However, it provides contact support for users seeking assistance. Notably, Gleaner Online Classifieds does not offer a dedicated mobile app.
Site Speed by Gmetrix: Grade A, 91% – Very Fast
Conclusion: When it comes to online marketplaces in Jamaica, each platform has its own strengths and weaknesses. Facebook Marketplace boasts the highest number of daily listings but lacks comprehensive search functionality and dedicated support. Jatalog stands out!